Latest News
The medical dispensary staff were excited and blessed to receive the 11 boxes of donated medical supplies. The bed pads, gowns, caps, scrubs, and other medical supplies were donated by NHMI supporters. They are now constructing a building to serve for maternity cases.
Pastor Laban reports that Tanzania has had 254 reported coronavirus cases. Two of the cities reporting new cases are 150 miles from Mpanda, where his church and ministry are located. Church services are still being held but schools and colleges will be closed until further notice.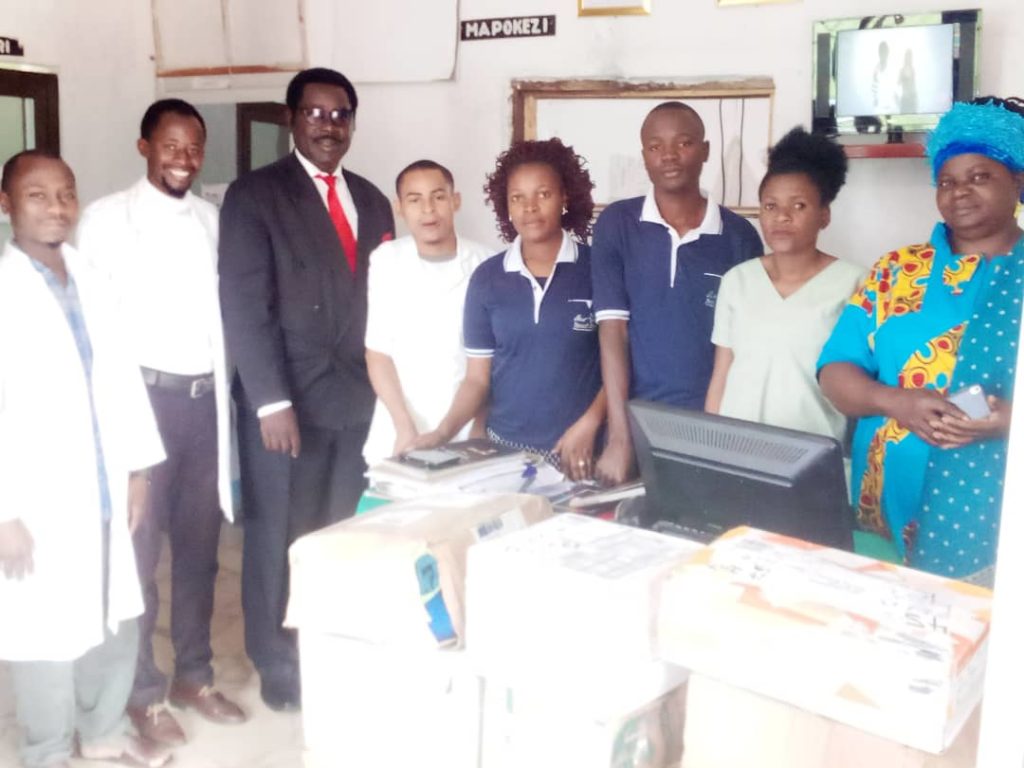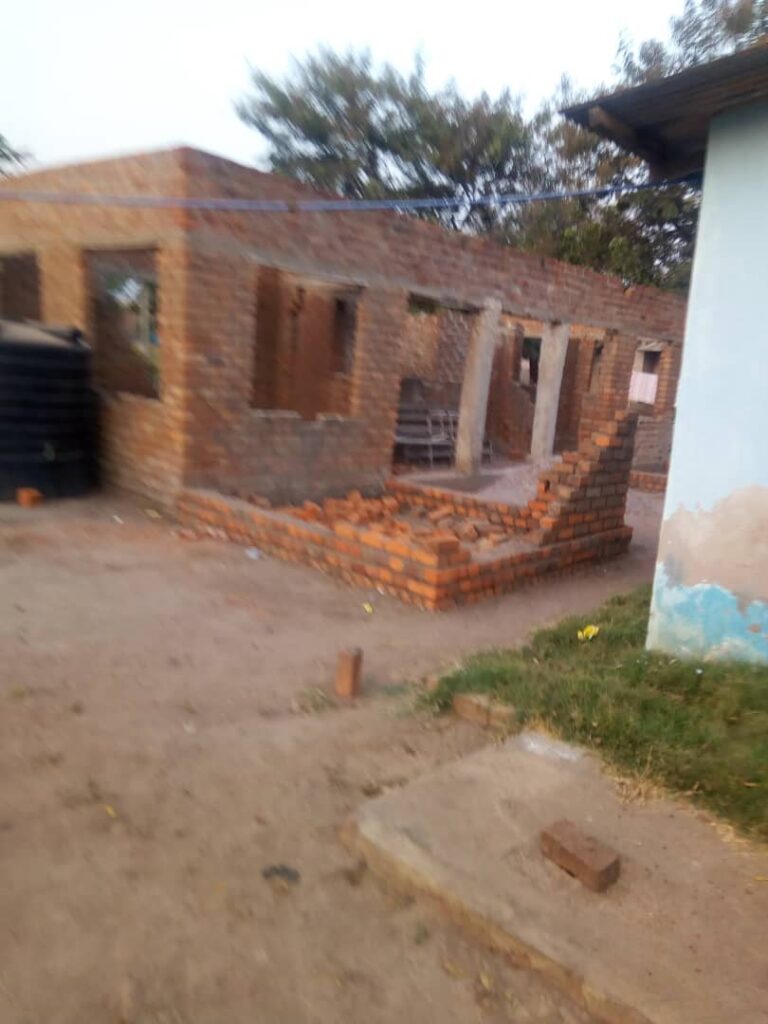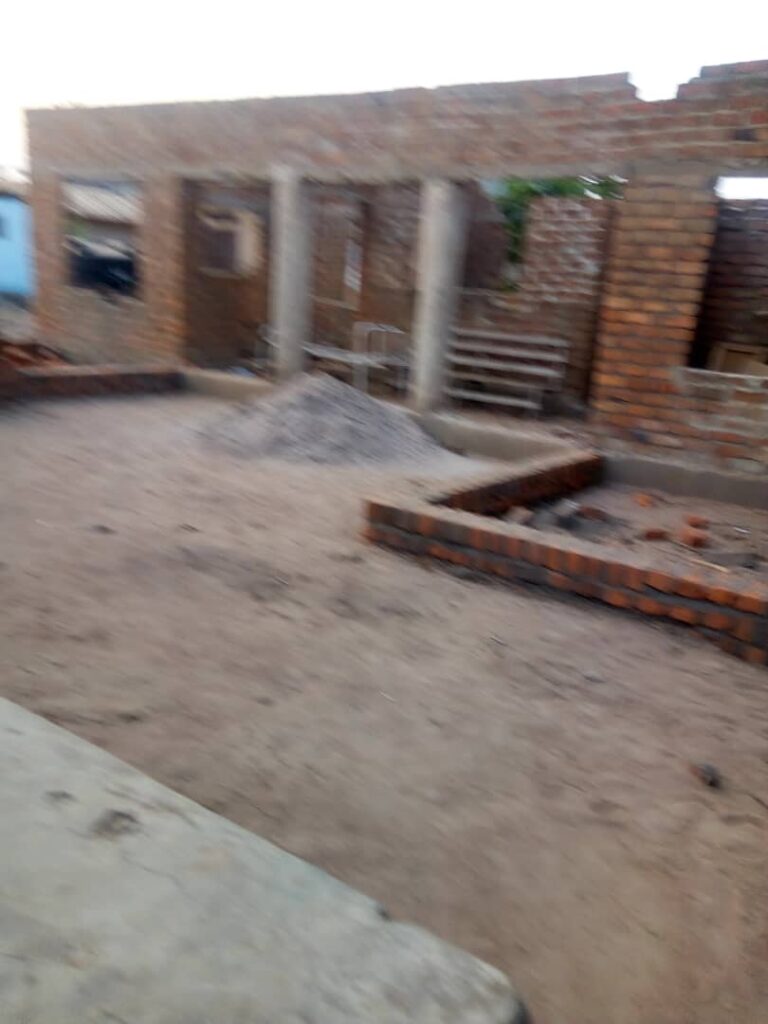 Pastor Laban is constructing a new building to serve as a machine shop, which will generate income for the ministry and pastors.  These blocks are being installed as flooring.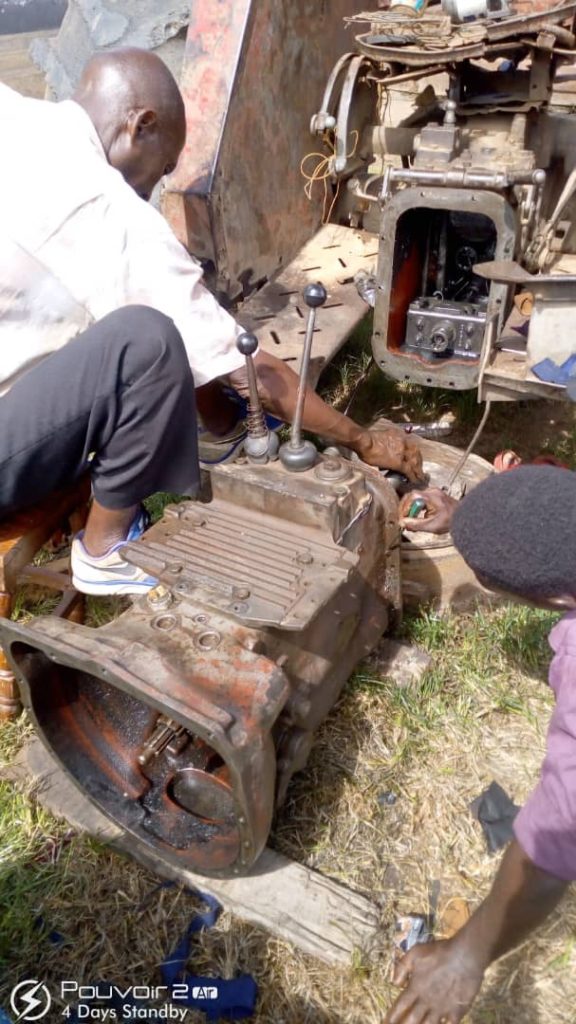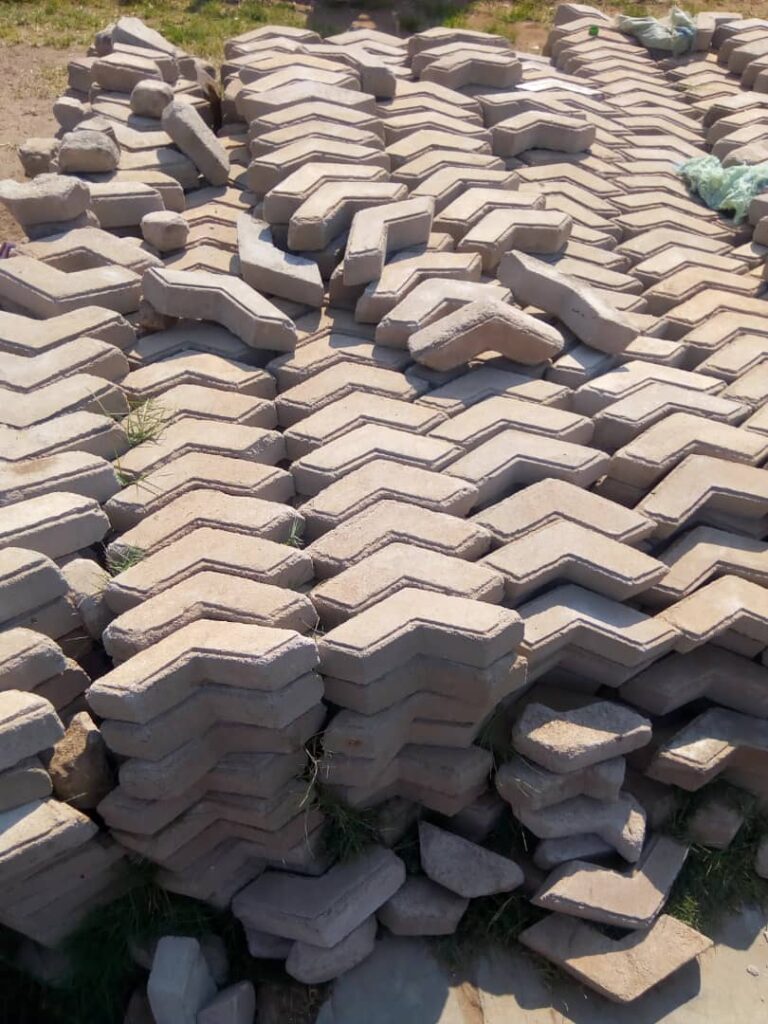 Pastor David in India reports that emergency commodities are currently only available for purchase from 6 AM to 1 PM, and only three days per week in some districts. Prices of these necessities have increased, making it more difficult for the poor to survive.
In these photos, a FIAM pastor distributes food to the poor in Uttar Pradesh.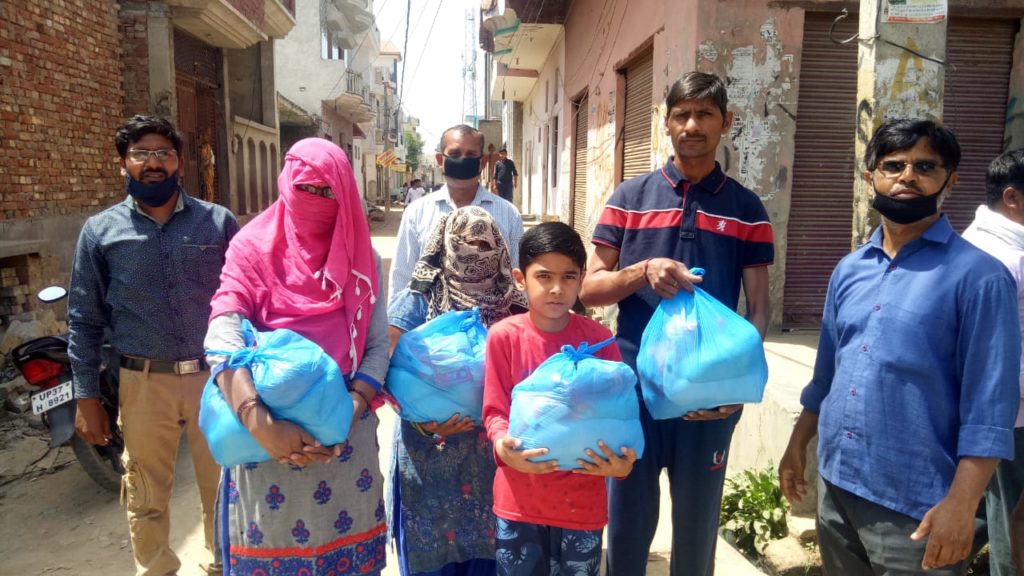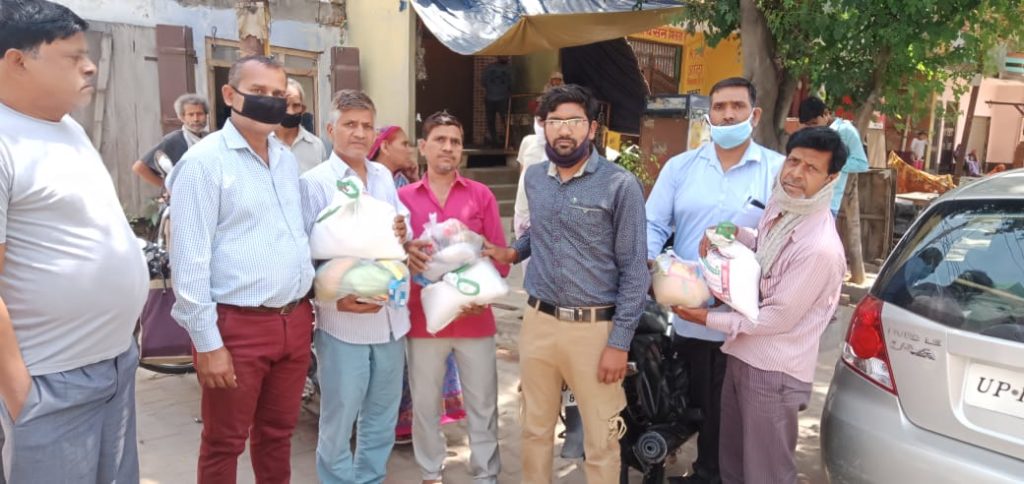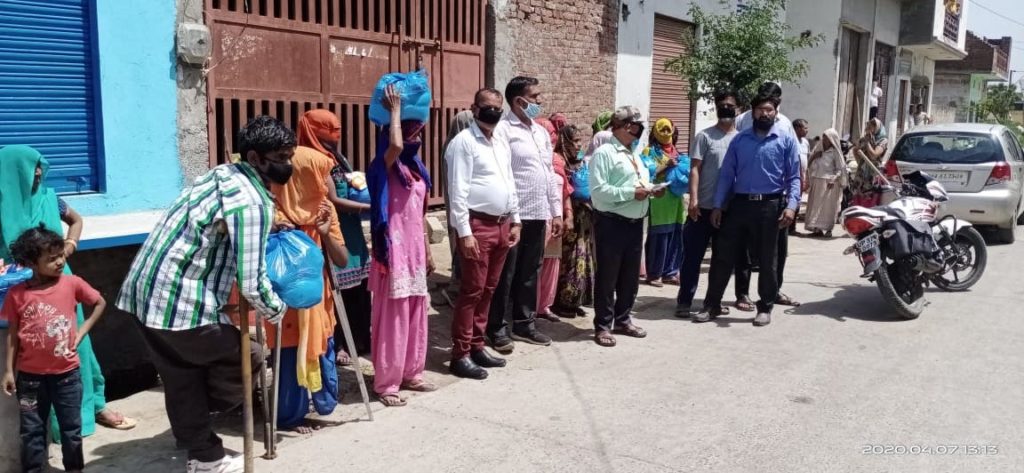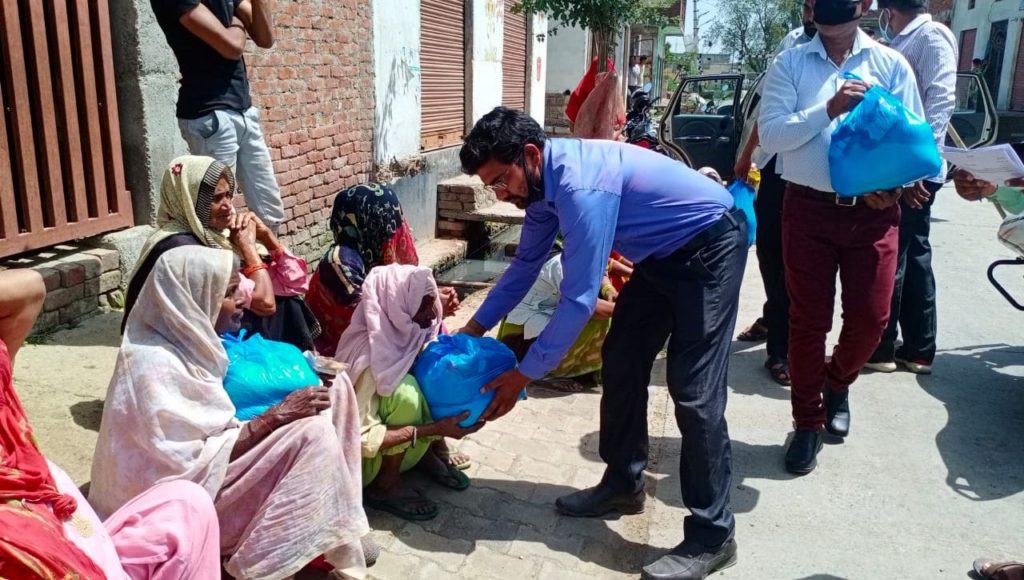 Due to the coronavirus, Pastor David postponed the annual conference that was scheduled April 30 – May 3. However, they were able to complete more of the Conference Center construction before the lock-down order took effect. A temporary kitchen was built and hardware installed, allowing them to lock the buildings.