Latest News
Pastor Laban was blessed to be able to purchase new ceiling tiles for his church.  Pastor Ahadi offered to install the ceiling tiles for free. Praise the Lord for His generous provision!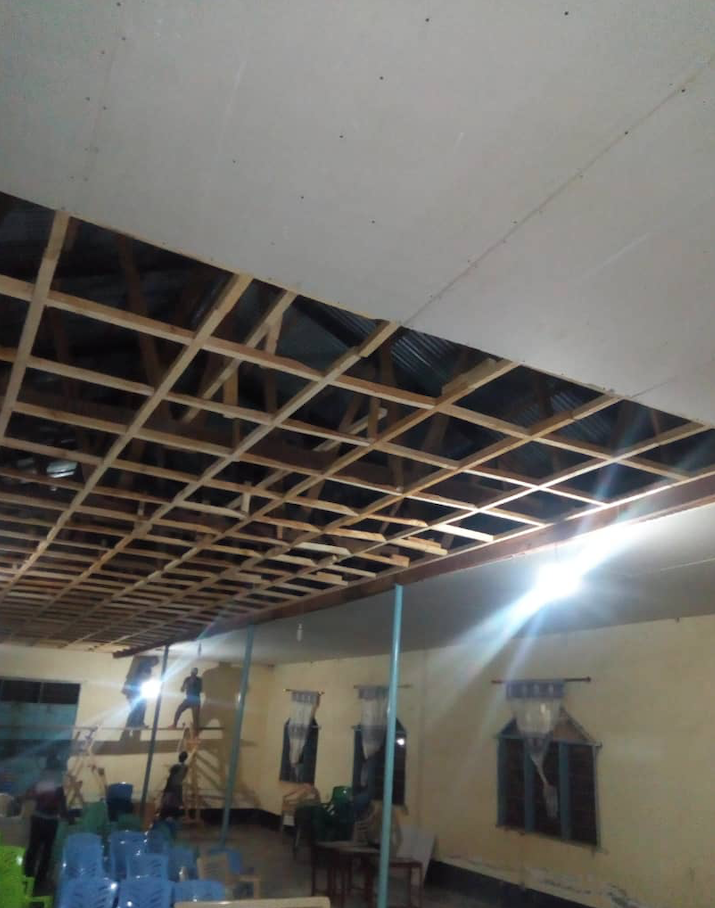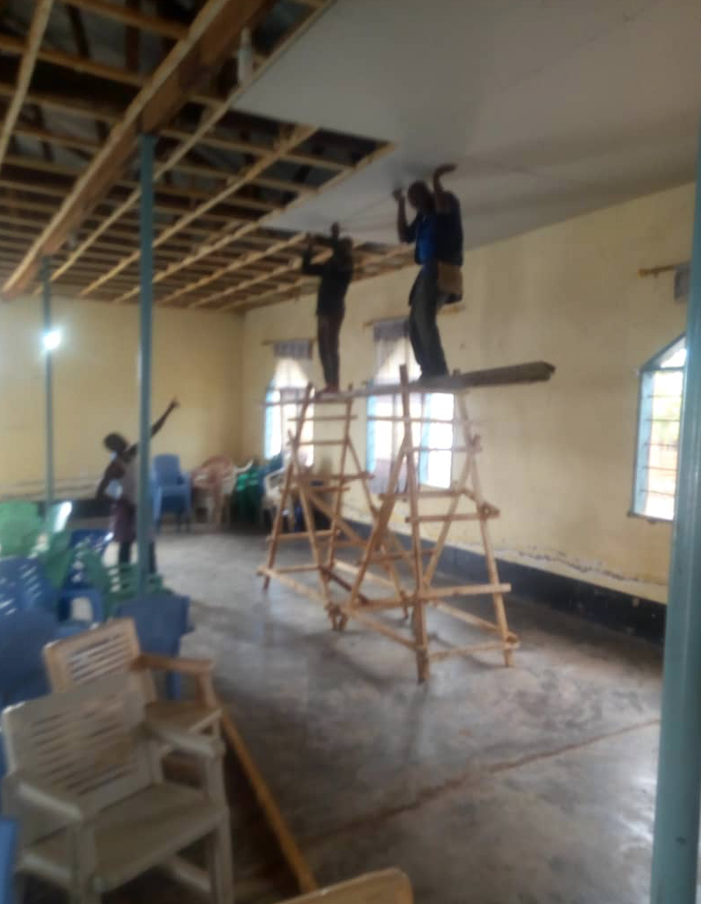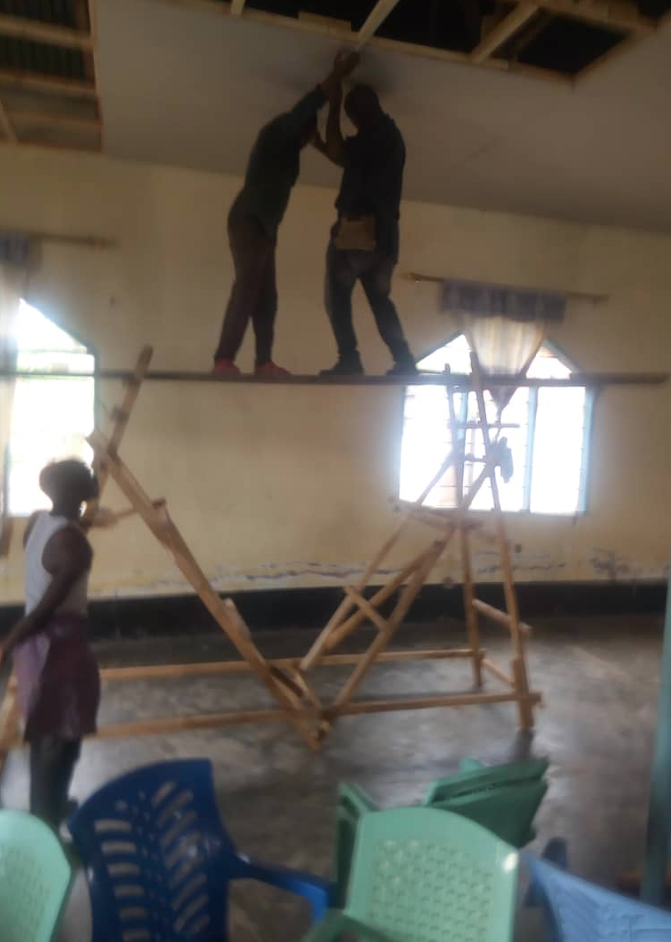 The medical dispensary staff were excited and blessed to receive the 11 boxes of donated medical supplies. The bed pads, gowns, caps, scrubs, and other medical supplies were donated by NHMI supporters. They are now constructing a building to serve for maternity cases.
Pastor Laban reports that Tanzania has had 254 reported coronavirus cases. Two of the cities reporting new cases are 150 miles from Mpanda, where his church and ministry are located. Church services are still being held but schools and colleges will be closed until further notice.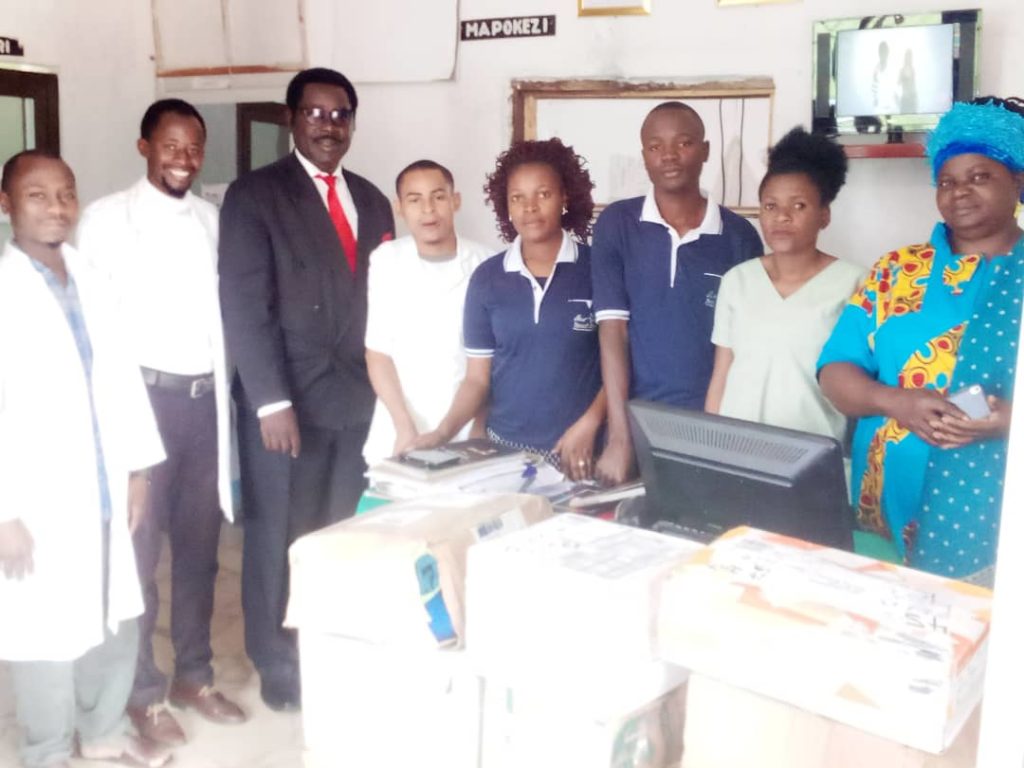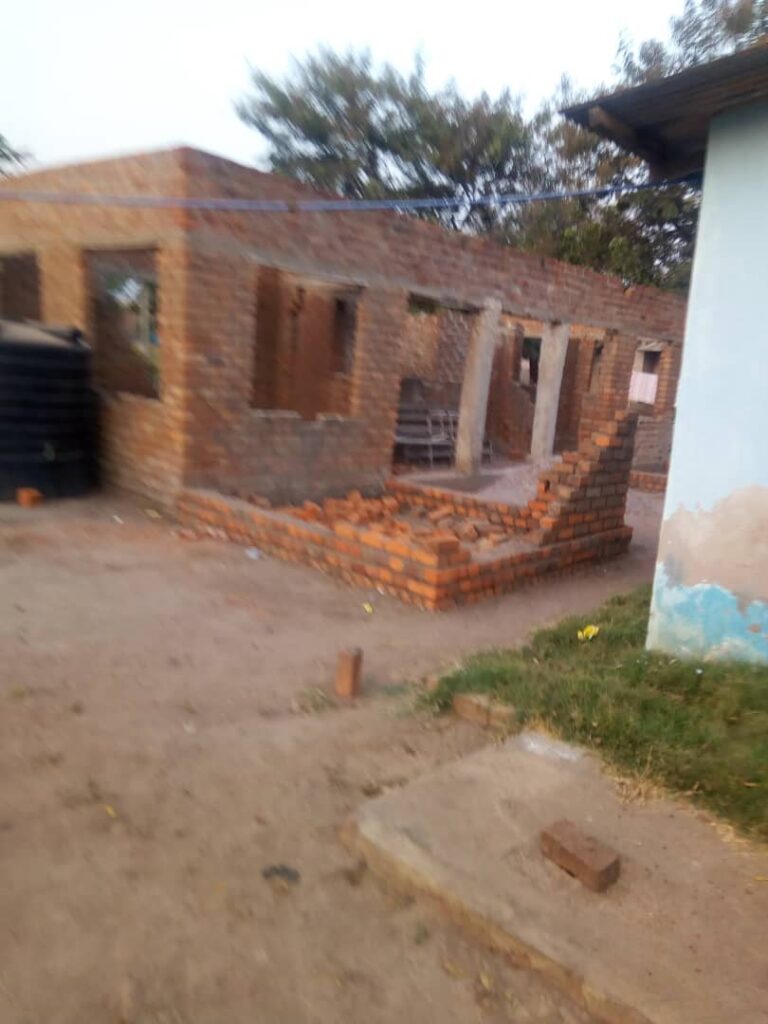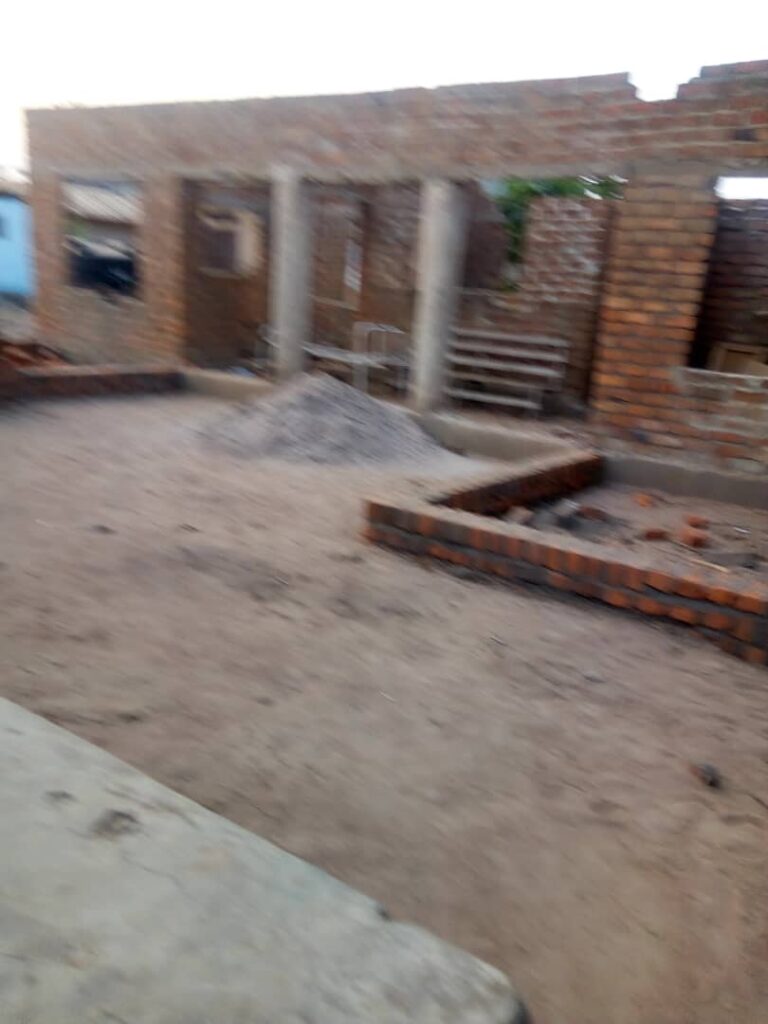 Pastor Laban is constructing a new building to serve as a machine shop, which will generate income for the ministry and pastors.  These blocks are being installed as flooring.
He was also able to purchase a new air compressor and power washer for the business.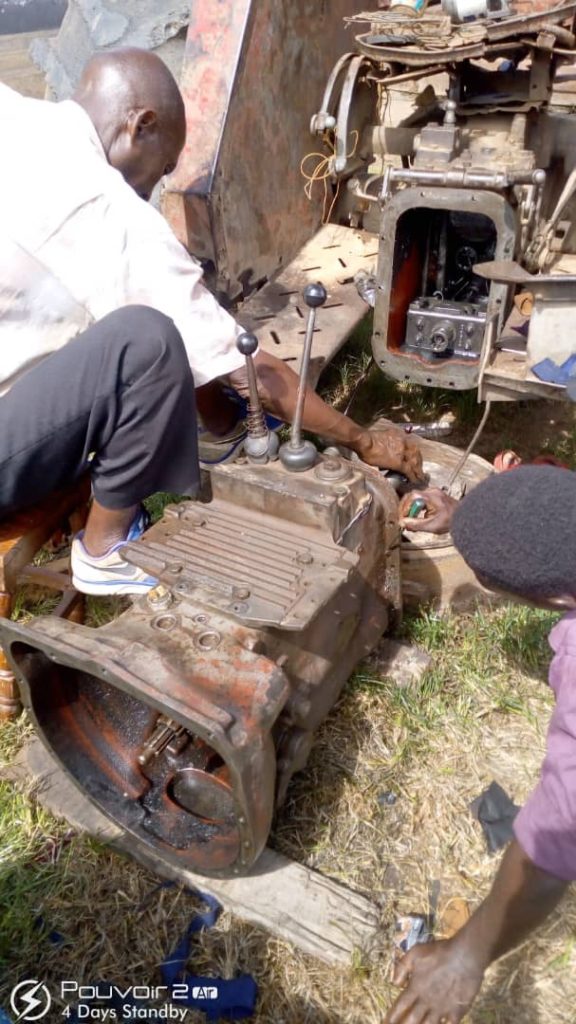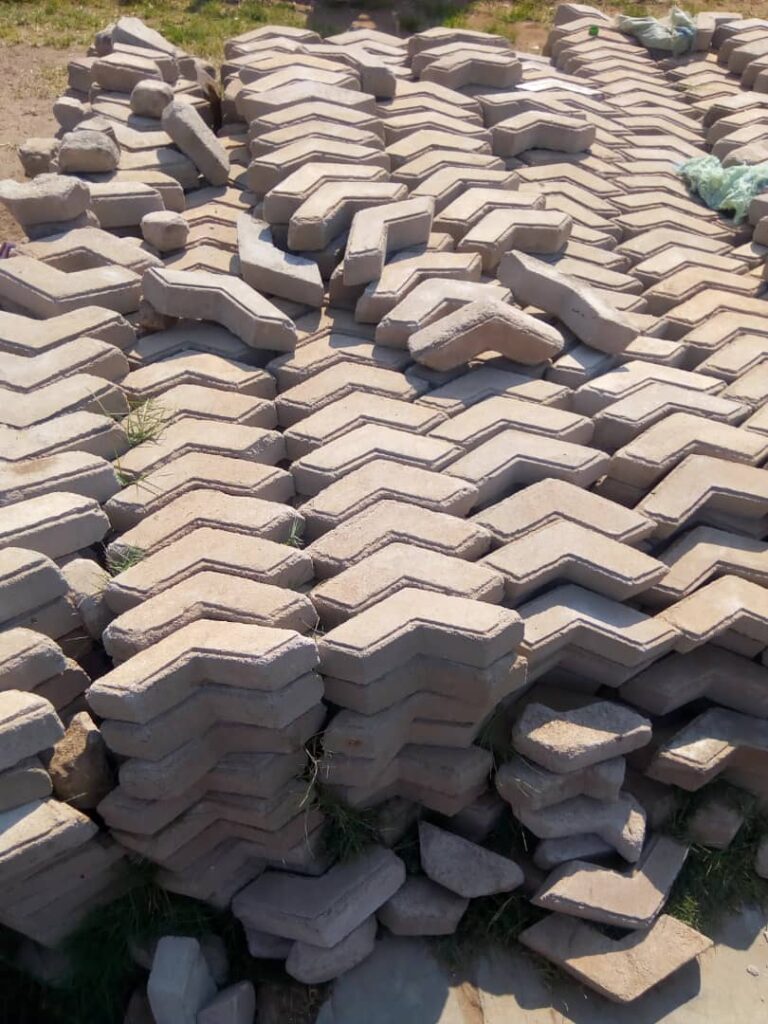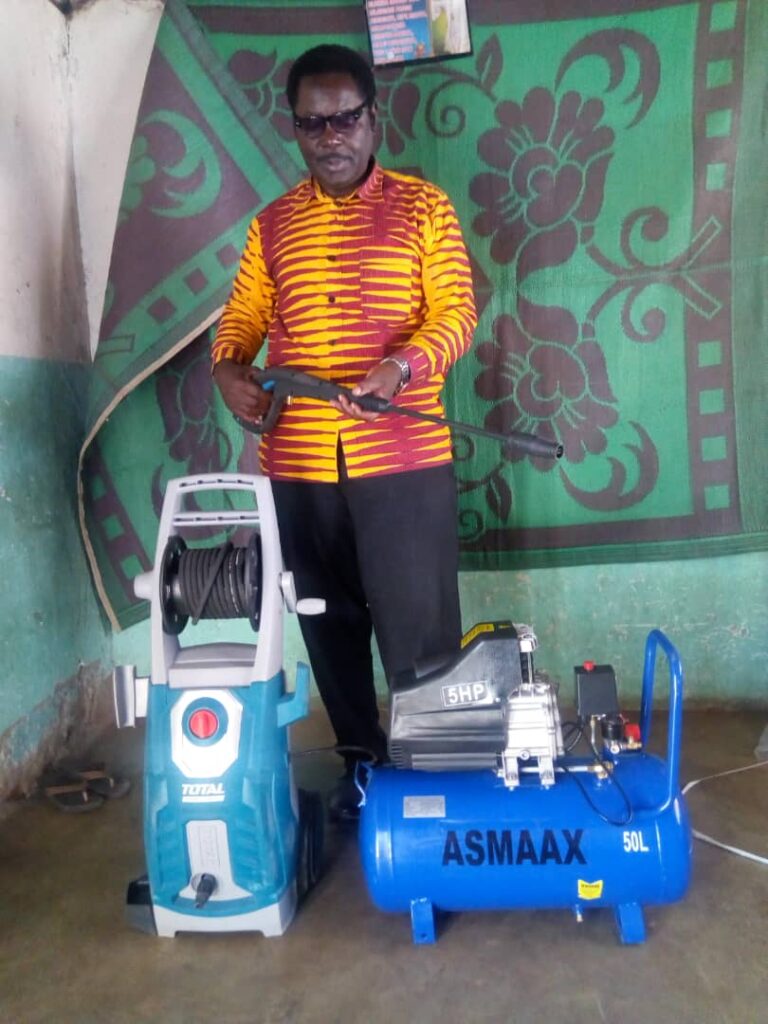 The church in Sriviliputhur that was build in memory of Brother Herb Stewart has been painted and completed.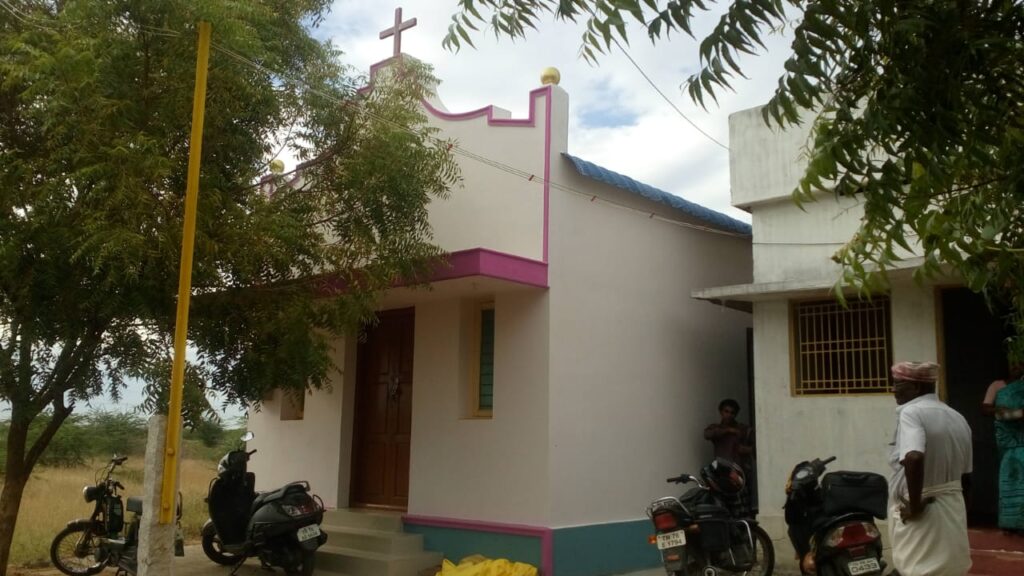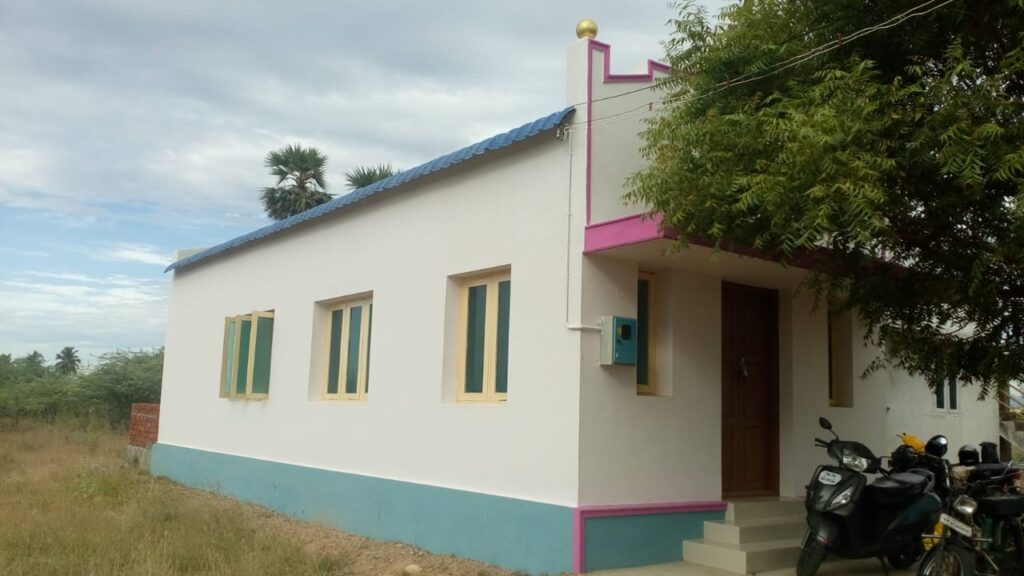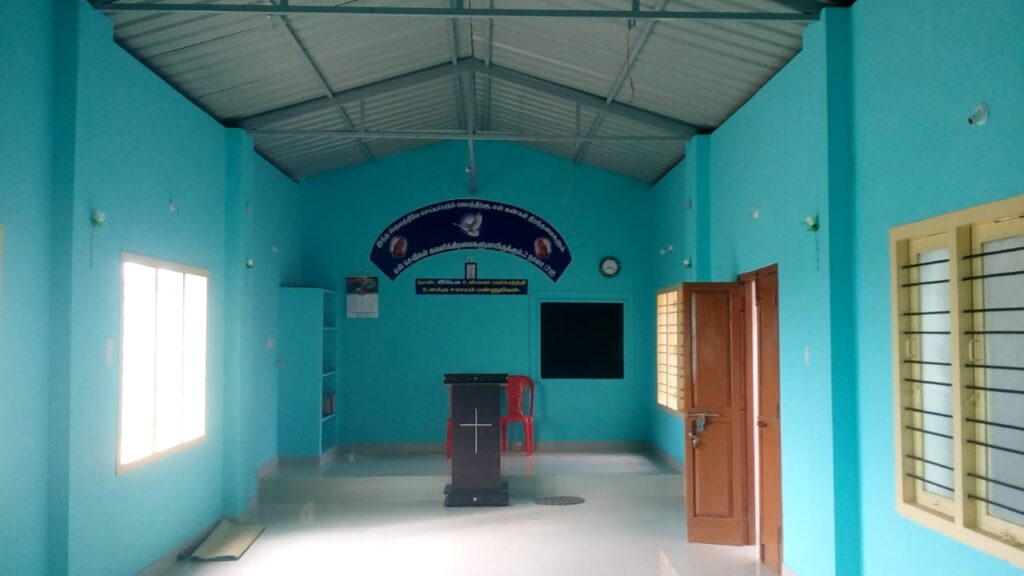 Pastor David Varghese and Faith in Action Ministries were able to purchase this van with the funds that you raised. They also purchased a large three-wheel auto-rickshaw. This will allow them to drive to other villages to service the bore wells and transport the orphan children to school.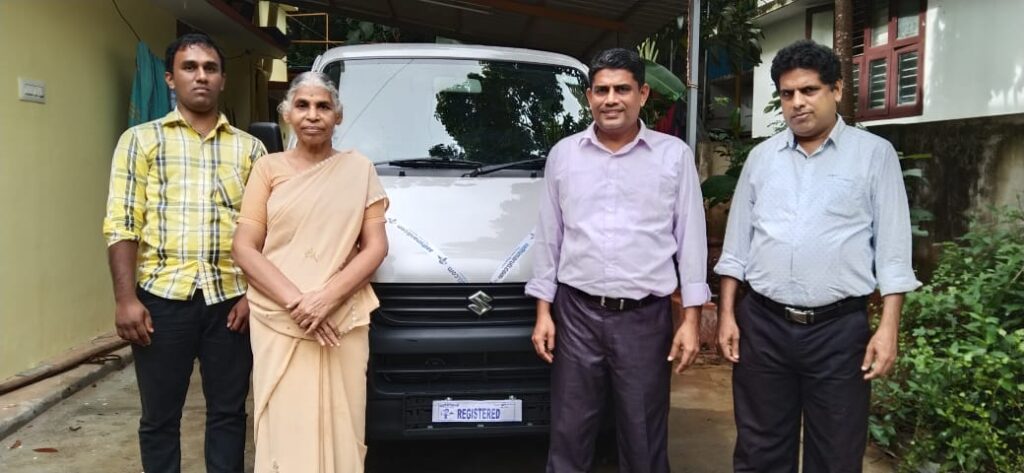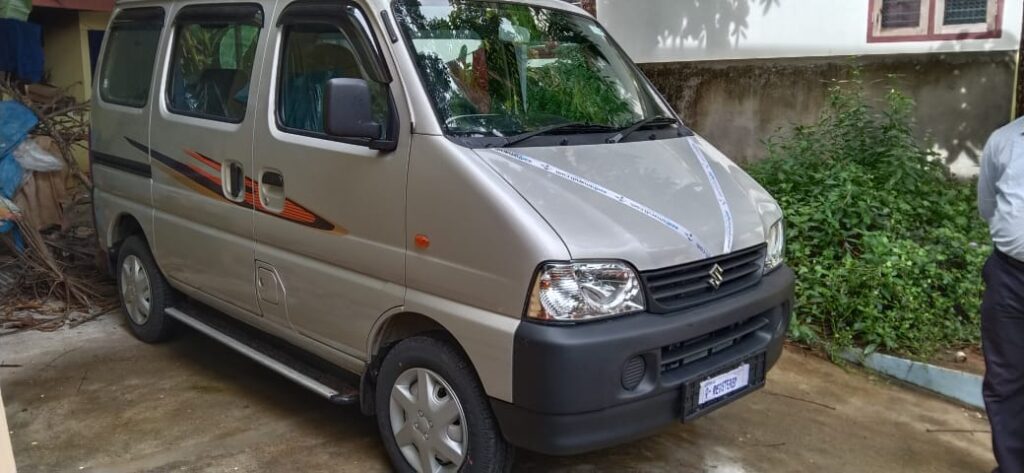 This summer, Pastor Edwin began construction on a new prayer house for his growing church in Haryana.  Much of the building is erected and he is finishing a wall to protect the land and well, keeping it available to all who need fresh water. His ministry continues to thrive and grow.  Please pray protection over the workers and the church.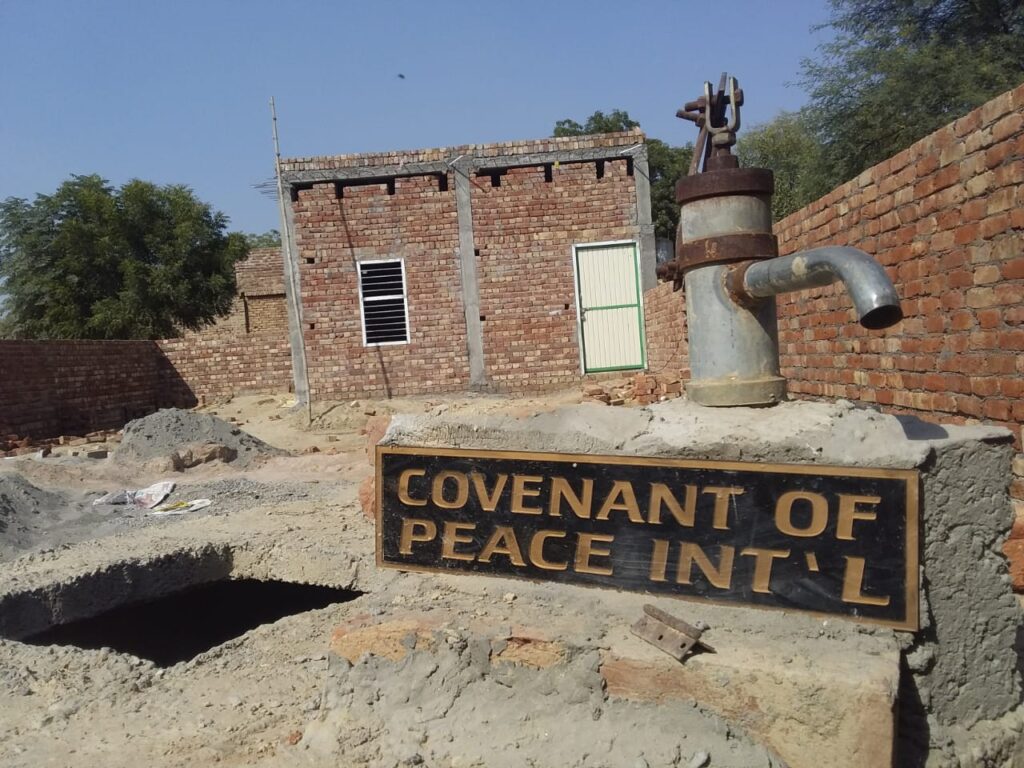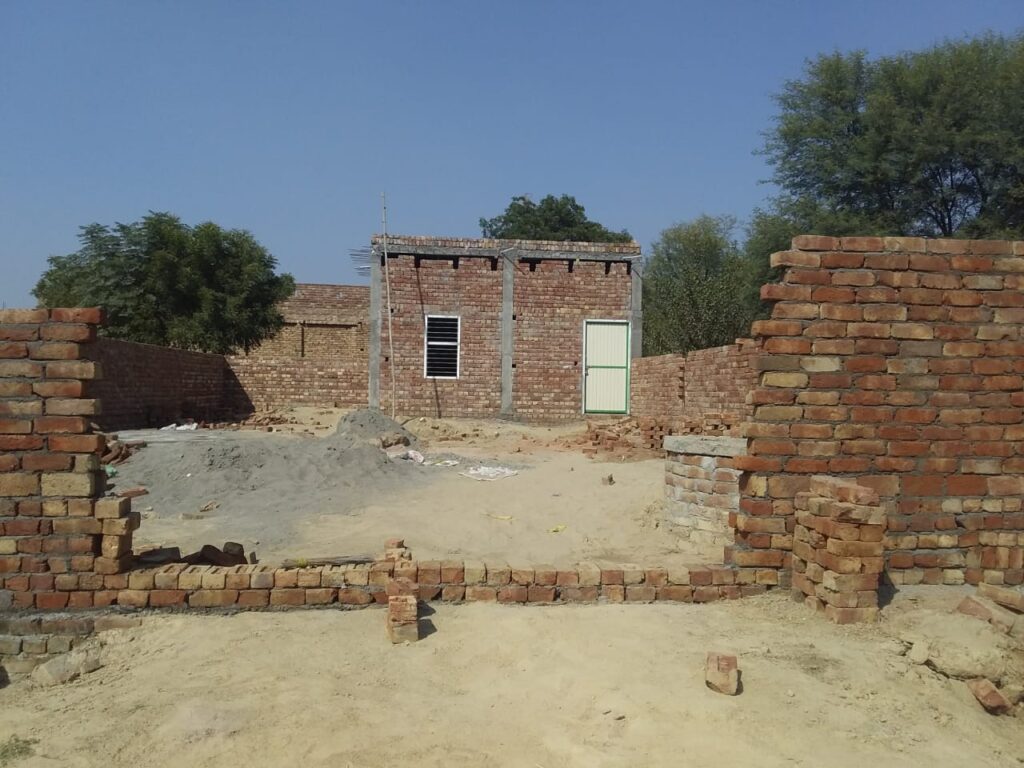 Pastor David in India reports that emergency commodities are currently only available for purchase from 6 AM to 1 PM, and only three days per week in some districts. Prices of these necessities have increased, making it more difficult for the poor to survive.
In these photos, a FIAM pastor distributes food to the poor in Uttar Pradesh.